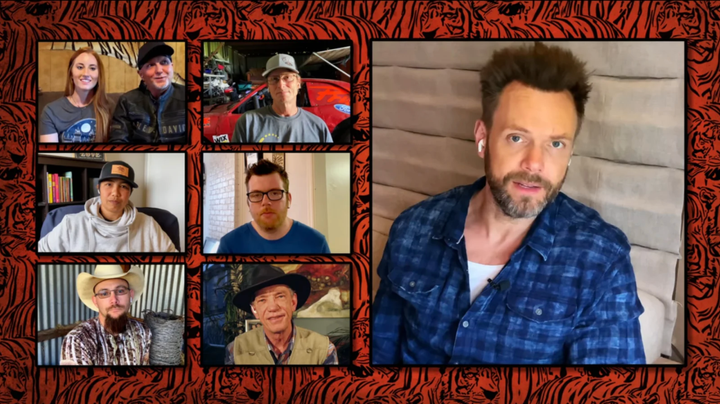 For the fourth week in a row, "Tiger King" is the most popular show on Netflix, according to the company's public ranking system.
The show is also the most popular offering on Netflix regardless of medium, beating out all movies and comedy specials, as well.
Given that Netflix released a new episode of "Tiger King" on Sunday, this comes as no surprise. In the latest episode, Joel McHale hosted an after-show in which he interviewed a few notable people from the docu-series. To boot, this past weekend's virtual "Saturday Night Live" had many jokes about "Tiger King" throughout its episode.
McHale shows up two places in the top 10 this week, as his show "Community" has the seventh-place spot.
Three other Netflix Originals make the top five: "Ozark," "Money Heist" and "The Big Show Show."
That last one is particularly interesting, as it stars WWE wrestler "Big Show." Netflix recently debuted another partnership with WWE, a movie called "The Main Event," which is the fifth most-watched film on the service. Perhaps this is a sign that you'll be able to stream yet more professional wrestling shows and movies on Netflix in the future.
Read on for the top 10 shows list. And if you want to stay informed about everything joining Netflix each week, subscribe to the Streamline newsletter.