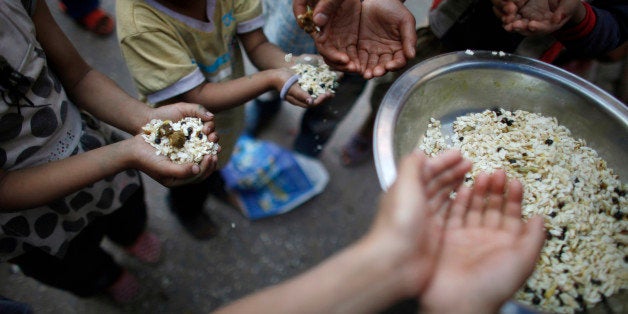 Underprivileged girls and young women in Nepal are stepping up in a big way for their neighbors in need after Saturday's devastating earthquake.
About 20 girls who live in the affected region are cooking rice and lentils, and providing first aid kits for those impacted by the magnitude-7.8 earthquake, People.com reported. According to Reuters, Prime Minister Sushil Koirala said the disaster could be responsible for upwards of 10,000 deaths when all is said and done.
The foundation recently took in a large donation of first aid kits, according to Stephanie Waisler-Rubin, the nonprofit's founder and president, and the girls are also helping pass out critical resources to those in need.
"Our area was hit pretty heavily, and everyone has been weathering the night outside in open rice and vegetable fields, as they're fearful of going into their homes," Waisler-Rubin told People.com.
The foundation has been helping to educate and empower Nepalese children since its creation more than a decade ago. The group runs a home for underserved girls in Bhaktapur, and enables the girls to attend the "best schools in the village and receive 24-hour care," according to the nonprofit's website.
The girls' selfless acts are coming in handy, as Nepal grapples to overcome devastation caused by the worst earthquake it has experienced in more than 80 years.
Governments, aid groups and development agencies will continue allocating vital resources toward the region in the coming weeks, the Associated Press reported, and Nepal's lawmakers have pledged to give one-month salaries -- totaling more than $400,000 -- toward relief efforts.
American tech companies -- like Google, Apple and Microsoft -- are also giving money toward relief efforts and providing free services for loved ones to connect with those in devastated areas, NPR reported. On Monday, Facebook announced it'd match every dollar given through its donation widget, up to $2 million.
But in their own smaller way, the girls of the Unatti Foundation are making a big impact on those they've been able to help.
"They have a purpose now," Waisler-Rubin told People. "They're helping their community, and they feel like they're making a difference."
The button below indicates how much has been raised on Crowdrise's "Nepal Earthquake Relief" page. Click to visit the site and donate.