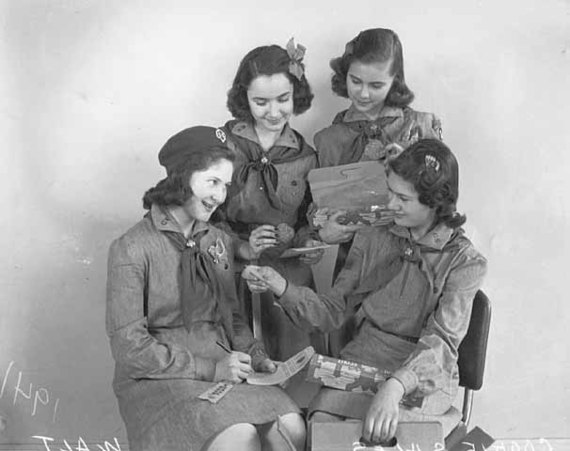 It's Girl Scout cookie time, and boxes of brightly colored treats are being purchased and consumed at a rapid rate! The annual cookie tradition dates back nearly a century. These Girl Scouts have their cookies ready, with clipboards and order forms in hands in 1941.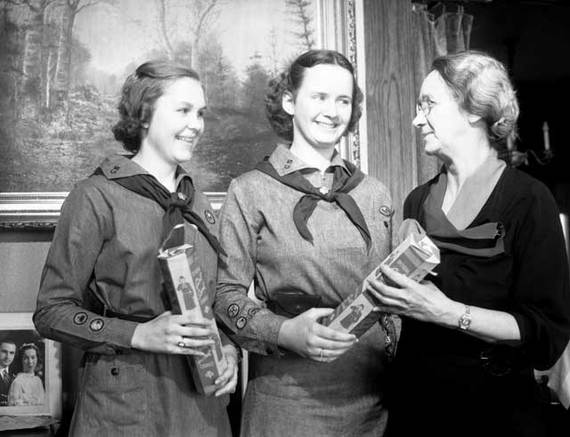 Today, we are used to rectangular boxes that display delicious looking cookies and cheery Girl Scouts. The containers shown in this April 1937 photograph feature hexagon-shaped tubes, though Girl Scouts still featured prominently on the box. In the 1920s, the girls would bake the cookies themselves, but in later decades, the cookies were prepared by commercial bakeries.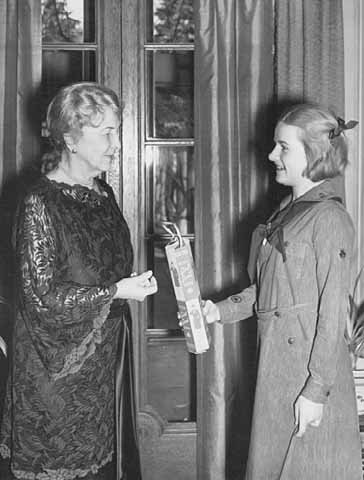 Minnesotans of all ages and backgrounds enjoy a box (or three) of Girl Scout cookies. Mrs. Frank B. Kellogg, wife of the Senator, Ambassador to Great Britain, and Secretary of State Frank Kellogg, is shown here buying a box of cookies from an enterprising Girl Scout in 1937.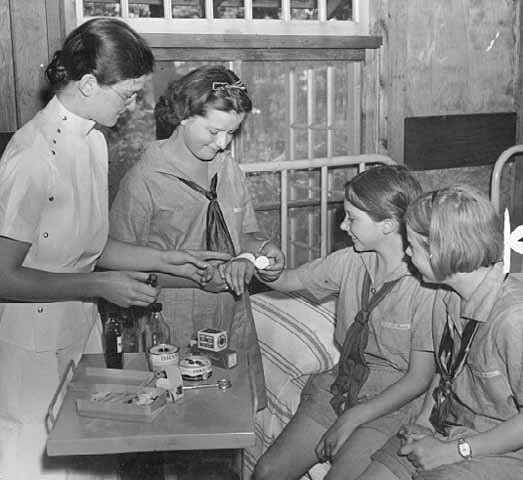 Sales from cookies stay with the local Girl Scout Council that sells them, and provides local girls with other valuable and exciting opportunities throughout the year. This troop is learning how to administer first aid at summer camp, circa 1940.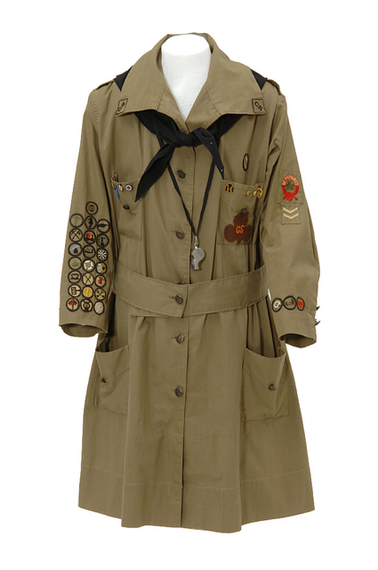 In many of these photographs, you'll notice the uniform is not the same as it is today, in terms of the style, color, and placement of the badges. This representation from our three dimensional objects collection shows what a Girl Scout uniform looked like in the early 1920s in St. Paul, Minnesota. The uniforms and recipes may have changed, but the boxes of cookies still bring smiles.
To see more images of Girl Scouts, visit the Minnesota Historical Society's Collections Online!